Western State College of Law

Founded in 1966, Western State College of Law is the oldest law school in Orange County, California and is fully ABA approved. The College's 11,000+ alumni are well-represented across both the public and private sector legal practice areas in Orange County as well as the state of California.
University of the Pacific, McGeorge School of Law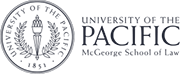 Located in Sacramento, the McGeorge School of Law is recognized internationally as a leader in the field of legal education. Established in 1924, it has continued to shape its focus on public and international law as well as advocacy.
Pitzer College/Claremont Colleges
Pitzer College is part of The Claremont Colleges, a unique consortium of five undergraduate colleges as well as two graduate institutions. Founded in 1963, Pitzer College is a top-ranked liberal arts and sciences college and is dedicated to individual growth while building community.
Witkin Award for Academic Excellence

Awarded by the Witkin Legal Institute at Thomson Reuters, the Witkin Award for Academic Excellence award program is only available to law schools in California that have received accreditation from either the State Bar or the ABA and must have a designated award administrator.
Certified Family Law Specialist

A Certified Family Law Specialist is an attorney who has been certified by the State Bar of California Board of Legal Specialization or an organization that has a certification program that has been accredited by the State Bar. In order to become certified, an attorney must be able to demonstrate proficiency in the area of family law by completing the requisite experience and education in the field and pass a written examination.
State Bar of California Board of Legal Specialization
The State Bar certifies attorneys as specialists who have gone beyond the standard licensing requirements. The program was the first of its kind in the U.S. and has served as a model for other state programs that certify legal specialists. It is the third largest attorney specialization program in the U.S. today.
Pepperdine School of Law

Pepperdine School of Law, located in Malibu, seeks to provide highly qualified students with a superior legal education. At Pepperdine School of Law, ethics and achievement are aligned through rigorous academic programs and individualized pathways for learning.
Pepperdine's Straus Institute
The top-ranked Straus Institute for Dispute Resolution at the Pepperdine School of Law has led the nation in law-school-based conflict resolution for over ten years and has been ranked # 1 in the U.S. News and World Report law school ranking for 13 of the last 14 years.
ABA Intensive Family Law Trial Advocacy Institute Program

Working in partnership with The National Institute for Trial Advocacy, the ABA's program covers all of the skills used in a divorce proceeding, including the examination of fact and expert witnesses, introduction of exhibits, making and meeting objections, opening statements, and closing arguments.
Orange County Bar Association (OCBA)
The Orange County Bar Association is one of the largest voluntary bar associations in the State of California with over 9,000 members. The OCBA provides a wide variety of programs, services, and opportunities for its attorney members, the judiciary, and the community.
Hispanic Bar Association of Orange County

The Hispanic Bar Association of Orange County promotes education, unity, and excellence in the Hispanic legal community. The mission of the HBA is to expand the business and professional opportunities to its members, enhance the members' business and professional stature within the Hispanic community, and increase the participation of Hispanic leaders in civic affairs.
Tufts University

Tufts University is a leader in American higher education, excelling at research and providing its students with a personal experience. With three campuses located in Massachusetts and one in Talloires, France, Tufts attracts students, faculty, and staff with its unique combination of research and liberal arts.
UCLA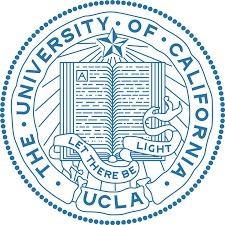 UCLA is truly an international university, attracting students from all over the world. Consistently ranked as one of the world's top-tier universities, UCLA offers over 125 majors for undergraduates, 150 graduate degree programs, and 40 doctoral programs.